Chegando num vôo cheio de latino-americanos que decolou de Bogotá e aterrissou na Flórida semana passada, eu era apenas mais um passageiro apreensivo na sala da imigração. Os ponteiros do relógio pareciam imóveis no salão atapetado. A espera – ainda mais no zigue-zague de uma fila de aeroporto – faz com que o tempo se estenda. Seus últimos minutos são mais longos do que os primeiros porque estão mais próximos do destino final. E ali havia uma ameaça.
Não é preciso que alguém de fato confisque seu computador e abra todos seus arquivos, cheque suas redes sociais ou retenha você numa sala de interrogatório – só a possibilidade de que isso aconteça já é suficientemente humilhante. Dado o recente noticiário, fronteira mais tensa que esta talvez só em Gaza – ou na fila do Berghain, em Berlim.

Como não somos de abaixar totalmente a cabeça – até porque isso poderia despertar suspeitas – tentamos mostrar alguma dignidade enquanto marchamos humildes, contendo gestos e palavras, com ombros encolhidos, um passo lento atrás do outro. De vez em quando, nos olhávamos perguntando em silêncio: "Será que esse entra?". Os beagles farejando ameaças nos vídeos informativos sobre as nossas cabeças pareciam infinitamente mais elegantes.
Apesar dos temores, minha primeira entrada nos Estados Unidos do presidente Trump foi tranquila. O oficial da US Customs apenas conferiu o meu rosto no passaporte e perguntou se eu estava de férias. Não exatamente, eu pensei, mas respondi que sim.
Os oficiais foram todos muito simpáticos – mais que o normal, eu diria. Como muito simpáticos eram os clientes, já em avançada idade, de um Tiki Bar na praia de Indian Rocks, Clearwater, onde dias depois estive numa ensolarada tarde de jazz – até que eu visse um casal de, também muito simpáticos, senhores usando uma camiseta com os dizeres "Military Lives Matter", uma ultrajante e distorcida resposta ao movimento "Black Lives Matter", surgido em 2014 para denunciar racismo, violência policial e impunidade. (Ainda que desastrosos, os números gringos não chegam aos pés do massacre empreendido pela nossa PM.)
Eram eleitores de Trump, evidentemente. E pelo menos numa coisa eram iguais aos norte-americanos do campo oposto: estão acompanhado Trump grudados na TV e no Twitter como quem assiste a uma novela mexicana. É um país inteiro acordando e se perguntando no café da manhã: "O que será que ele vai aprontar hoje?".
Se as pessoas da minha fila latino-americana no aeroporto estão bastante acostumadas com coronéis autoritários, populistas, carismáticos e inconsequentes no poder, isso é uma novidade para os súditos da Democracia Americana, a mais "estável" e "longeva" do mundo. Os EUA nunca tiveram nada parecido com Perón, Chavez, Vargas ou Pinochet ocupando o trono. E agora têm.
Se é verdade que Trump transformou o país num programa de TV, um reality-show distópico que comanda desde a Casa Branca, também é correto dizer que o caudilho gringo teve muita ajuda da mídia "liberal", a mesma que acusa ser um "partido de oposição". Nas primárias Trump já dava muita audiência, e monopolizou desproporcionalmente a cobertura de canais como CNN, Fox, CBS e MSNBC. Em fevereiro do ano passado, o CEO da CBS, Leslie Moonves, disse sobre Trump: "Pode não ser bom para a América, mas é muito bom pra CBS".
Deu no que deu. O tão incensado (e pantanoso) discurso de Meryl Streep no último Globo de Ouro não teve seu pior momento quando  alimentou cisões numa fala sobre esporte ou no final escapista e ingênuo, mas quando a atriz pediu que o jornalismo seja protegido do malvado Trump. Evidentemente o trabalho do CPJ é fundamental, mas ela sabe de quais jornalistas está falando? São os mesmos que ajudaram a colocá-lo no poder – e não informaram o público sobre as reais possibilidades do desastre? Os mesmos que prestigiaram um convescote "off the records" na Trump Tower após a sua eleição?
Trump teve muita ajuda para chegar lá, e uma das mais notáveis foi a de Barack Obama. A crescente espetacularização da figura do presidente, aparecendo numa quantidade sem precedentes de programas de televisão,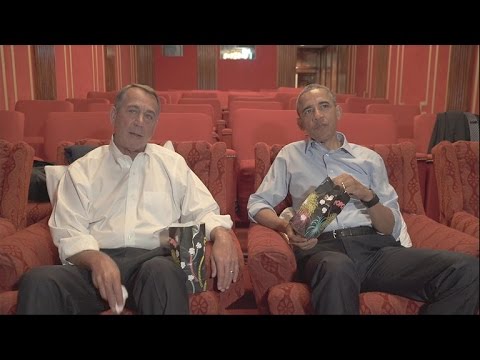 target="_blank">atuando,
target="_blank">cantando e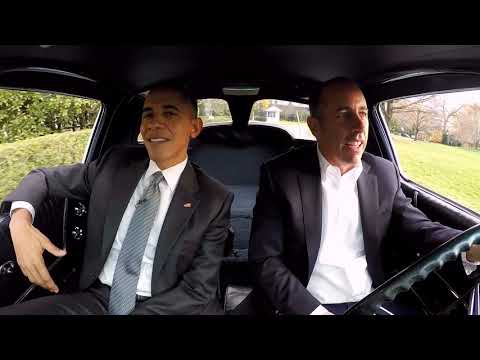 target="_blank">fazendo piadas – finalmente normalizando o fato de o Poder Executivo da nação mais poderosa do mundo ser percebido pelo público como uma representação televisiva dele mesmo. Essa fronteira foi aberta por Obama, o caminho pavimentado – e sem volta – para uma verdadeira estrela de TV na Casa Branca.
Enquanto no Brasil a esquerda assiste petrificada e colada ao sofá ao desmonte do Estado promovido pela cleptocracia pmbebista, da qual era maior aliada até ontem, nos EUA os democratas e "liberais" parecem igualmente inertes. No pós-trauma eleitoral, concentram-se em fazer piada com a hecatombe. Parecem contentar-se com o fato de Rosie O'Donnell ameaçar interpretar Steve Bannon no SNL, um programa que já teve o próprio Trump como apresentador duas vezes, em 2004 e 2015, quando já era pré-candidato.
Rever esses programas, como o de
target="_blank">Jimmy Fallon, onde a fina flor da comédia nova-iorquina sacaneia "a favor" o empresário e âncora do programa "The Apprentice" é assistir uma aula – dada por Trump. Esse ovo está sendo chocado há décadas, não apenas nos blue-collar states, mas no coração do establishment. E não é a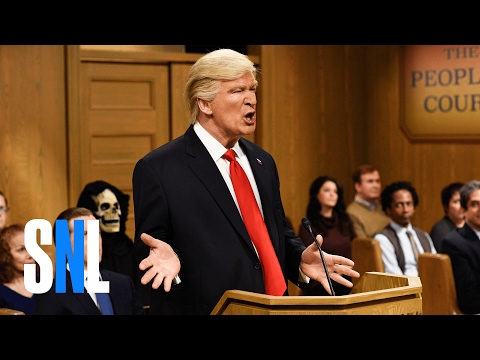 target="_blank">imitação de Alec Baldwin que vai tirá-lo do lugar.
The post Entrando nos Estados Unidos de Trump appeared first on The Intercept.

from The Intercept bit.ly/2kDa5RC