Se fosse um filme, a história do governo Temer, doravante assinalado como aventura temerária, teria como roteiro as gravações realizadas muito antes por um ex-executivo da Petrobras com três dos principais caciques do PMDB: Renan Calheiros, José Sarney e Romero Jucá.
Era necessária uma dose razoável de ingenuidade ou má fé para imaginar que o grande acordo nacional fosse qualquer coisa senão uma reunião de suspeitos dispostos a salvar a própria pele após o impeachment de Dilma Rousseff, em meio à Lava Jato e à crise econômica da qual todos ali eram fiadores.
A história, que no enredo envolveu patos infláveis, parecer encomendado pela oposição, choro">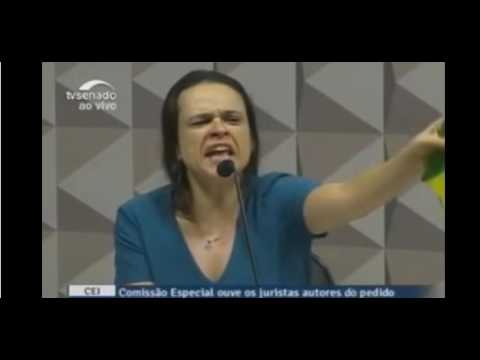 pelos brasileirinhos, apoio de parte dos formadores de opinião parece prestes a terminar. E não promete deixar sobreviventes. O governo Temer, como as revelações deixam claro, só existiu na ficção e aos olhos dos homens de boa vontade e cabelo acaju. A escalada em direção ao Planalto (que promete ser curta como a temporada passada, com a família do Palácio do Alvorada) é a escalada de quem se ocupou em subir e se segurar na sela sem saber para onde ia o cavalo.
Os discursos em favor das reformas eram jogo de cena de quem antes terceirizou a política econômica a uma equipe de entendidos avalizada pelo mercado e abriu canal direto a um grupo restrito do PIB, a quem coube até mesmo redigir os projetos de uma agenda derrotada pelo voto popular.
Enquanto Temer jurava vender os trilhos para um país desalinhado, sua maior preocupação era administrar o silêncio de Eduardo Cunha (PMDB-RJ), que, de uma cela em Curitiba, escrevera todo o caminho para elucidar o protagonismo do presidente na trama.
Temer escapou no primeiro balanço, a delação da Odebrecht, embora tenha sido citado em diversas passagens de delatores. Mas mal tirou a cabeça da trincheira e foi alvejado pelo segundo tiro, vindo de onde quase ninguém esperava: o conglomerado do qual seu inquestionável ministro da Fazenda era presidente do conselho consultivo.
No dia em que o empresário Joesley Batista, da gigante JBS, se encontrou com o presidente no Palácio do Jaburu e gravou a conversa em que o peemedebista supostamente incentiva a compra de silêncio de Eduardo Cunha, só se falava de outra coisa longe dos acordos íntimos.
O dia, aliás, fora repleto de compromissos. Naquele 7 de março, Temer empossava o ministro da Justiça, Osmar Serraglio, que prometia não interferir na Lava Jato – ele voltaria ao noticiário durante a Operação Carne Fraca. Estavam na solenidade o seu antecessor, Alexandre de Moraes, recém-levado ao Supremo Tribunal Federal, e diversos investigados pela Polícia Federal.
Pouco depois, Temer circularia sorridente em um dos mais tradicionais restaurantes de Brasília como convidado de honra do aniversário de carreira de Ricardo Noblat, o jornalista que dias antes manifestara em entrevista com o presidente a sua curiosidade sobre como conhecera a companheira, Marcela Temer. Cercado por políticos e auxiliares, Temer chegou a declarar, no jantar, que não se preocupava com a lista do procurador-geral da República, Rodrigo Janot, prestes a pedir a abertura de inquérito para investigar oito ministros e uma fileira de aliados de seu governo.
"Se eu for me preocupar com isso, não faço mais nada. Não estou preocupado. Cada Poder cuida de uma coisa", afirmou o presidente para quem quisesse acreditar.
"Meu objetivo é levantar o país. A economia está indo numa onda excepcional, crescendo substancialmente. Meu único objetivo é colocar o país nos trilhos", jurou, horas depois de ser gravado pelo magnata da carne.
Entre mortos, feridos, biografias destroçadas e encalhe de camisetas com a inscrição "A culpa não é minha, eu votei no Aécio" (que, no mesmo jantar, dizia ser necessário salvar a política e agora, afastado do Senado, é acusado de pedir R$ 2 milhões a Joesley Batista para bancar a própria defesa na Lava Jato), a pergunta inevitável é o que surgirá no horizonte após vórtice que acaba de estourar as bases de uma estrutura apodrecida.
Não é que o país não tenha saídas além do aeroporto. Mas elas não se constroem com o cinismo e a falsa polarização determinantes para pavimentar a chegada de Temer e companhia ao poder.
"O novo, o gestor, o salvador", dirão os sucessores do Conselheiro Acácio da crônica política contemporânea. Um deles acaba de se lançar candidato (há quem ainda duvide) em Nova York com uma claque organizada pela própria empresa, que bancou a viagem de amigos e jornalistas convidados.
A essa altura, o futuro político da "novidade" João Doria (PSDB-SP) deve ser menos preocupante a presença ilustre, no jantar em homenagem ao prefeito paulistano, de Rodrigo Rocha Loures (PMDB-PR), deputado eleito sob o selo de bom gestor (leia-se herdeiro de família rica) filmado pela PF recebendo uma mala com R$ 500 mil do suposto acordo de Temer com a JBS.
Não é que o país não tenha saídas além do aeroporto. Mas elas, como demonstra (ou deveria demonstrar) o desfecho da aventura temerária, não se constroem com o cinismo e a falsa polarização determinantes para pavimentar a chegada de Temer e companhia ao poder.
No futuro, Temer será lembrado como o ex-vice decorativo que posou de presidente em jantares e solenidades, mas delegou um projeto de país a terceiros. Longe das câmeras, não fez nada a não ser administrar o silêncio do criminoso que o levou até ali.
"Michel é Eduardo Cunha", dizia Jucá, o breve, enquanto sonhava em estancar a sangria das investigações. O resultado é uma fita que ninguém queria ouvir.
A leitura do roteiro dispensava a farsa filmada por um ano inteiro sob a piscadela dos ingênuos e o beliscão da cumplicidade. Nessa história encolhemos todos.
The post Gravação de Joesley revela a farsa de um governo alavancado pelo cinismo appeared first on The Intercept.

from The Intercept bit.ly/2qB658Y