Quando levantou cartazes ao passar pelo tapete vermelho do Festival de Cannes, na França, em maio deste ano, levando o longa Aquarius, o cineasta Kleber Mendonça Filho não pensava que sofreria retaliação. Na última semana, no entanto, o ato voltou à tona quando o Ministério da Cultura (MinC) divulgou a lista dos profissionais de cinema escolhidos para compor a Comissão Especial que determinará qual filme brasileiro concorrerá ao Oscar de Melhor Filme Estrangeiro em 2017.
Entre os nove nomes escolhidos para a comissão, está o de Marcos Petrucelli, um crítico de cinema que já se manifestou diretamente contra o posicionamento político do cineasta e que criticou seu filme sem nem mesmo tê-lo assistido. Aquarius, a mais recente produção de Mendonça, foi aclamado internacionalmente e é forte candidato ao posto de representante brasileiro no Oscar.
O filme (assista o trailer abaixo) trata da história de Clara (Sonia Braga), aposentada que mora no edifício que dá nome à trama. O último prédio de modelo antigo da orla de Boa Viagem, no Recife, enfrenta as investidas de uma construtora que tem outros planos para o terreno. O apartamento de Clara é o último que falta para que a empreiteira tenha posse total do terreno. (Qualquer semelhança com recentes denúncias de remoção não é mera coincidência.)
Nesta quinta-feira pela manhã, o crítico Petrucelli escreveu um artigo no jornal Folha de S. Paulo abordando o assunto. Afirma que suas desavenças com Mendonça são apenas de cunho político e lembra que a comissão é formada por outras oito pessoas.
Enquanto isso, Mendonça falou via Skype com The Intercept Brasil. A conversa abordou a polêmica formada, o processo de impeachment da presidente Dilma Rousseff, as expectativas do lançamento do filme para o público nacional e a diversidade que o cinema nacional ganha ao sair do eixo Rio-São Paulo.
THE INTERCEPT BRASIL: O ministro Marcelo Calero (Cultura) criticou abertamente a manifestação da equipe de Aquarius em Cannes. Como o senhor avalia o trabalho dele até agora?
KLEBER MENDONÇA FILHO: Quando o ministro criticou nosso ato em Cannes, discordei e rebati. Isso faz parte do jogo democrático. Posso estar parecendo superdiplomático, mas não, estou realmente me atendo ao jogo. Se você diz que gosta de três e eu digo que gosto do quatro, a gente discorda, e está tudo certo.
Ainda é cedo para fazer uma apreciação do trabalho que Calero ainda fará. Muito embora, há duas semanas, a gente tenha vivido um incidente muito grave em relação à cinemateca brasileira, um mau sinal.
TIB: Acha que a opinião dele sobre seu protesto pode prejudicar Aquarius na hora de o MinC sugerir indicados ao Oscar de filme estrangeiro?
KMF: É cedo para dizer ou me posicionar, no sentido de afirmar categoricamente que há uma campanha interna desse governo contra Aquarius. O que tenho em mãos é o fato de uma das pessoas da Comissão Especial responsável pela seleção, o crítico de cinema Marcos Petrucelli, desde o festival de Cannes, vir atacando de uma maneira muito raivosa não só ao filme, mas a mim e à equipe. Me parece algo completamente inadequado. Isso sim, é material para ser questionado.
TIB: Alguma ideia do que o motiva a fazer essas publicações?
KMF: Aparentemente, pelo menos até onde vi, ele ficou extremamente infeliz e insatisfeito com o protesto democrático que a gente fez. O que mostra uma total falta de intimidade com uma ideia de democracia. Nós simplesmente nos posicionamos e apontamos o que a imprensa internacional também estava enxergando. O que fizemos foi apenas um ato democrático.
TIB: Mas o que ele tem falado ou publicado, mais especificamente?
KMF: Sugere mentiras totalmente tristes em relação à equipe. Declarou abertamente que não assistiu ao filme, que estará submetido entre os demais da safra 2016, mas tem gerado um sentimento muito ruim em relação à equipe. Sugere, por exemplo, que a equipe estava no festival em Cannes de férias. Isso, no atual clima político, é uma máquina de gerar ódio e incompreensão. É muito grave.
TIB: Grave por quê?
KMF: Somos uma sociedade que consome muita mídia através de dispositivos digitais e que dão a impressão de que você sempre tem algo a dizer. E você tem que lidar com as reações negativas. Essas pessoas infelizmente entram em uma campanha de ódio, que não é muito boa para elas. Muita gente se utiliza desses dispositivos de uma maneira que não é muito democrática, o que simplesmente reflete a falta de treinamento em democracia de determinadas sociedades.
É um fenômeno mundial. Se observa também comportamentos completamente inadequados nos Estados Unidos e na Inglaterra. O Brexit, por exemplo, revelou uma Inglaterra que é nova para os próprios ingleses, que não estavam sabendo, não tinham procurado saber [o que significava fazer parte da União Europeia] e que se informaram depois.
Mas é importante deixar claro que, para toda reação negativa, há uma ou duas reações extremamente positivas.
TIB: Mas, no caso específico de um dos participantes da comissão que escolherá o filme brasileiro a competir pelo Oscar, essas ações ganham outra repercussão…
KMF: Me parece extremamente inadequado que essa pessoa que já vinha se posicionando publicamente seja especificamente convidada para compor a comissão de escolha do filme brasileiro que vai ao Oscar em 2016. Ele não entende a importância que o Festival de Cannes tem e o que significa para uma equipe que trabalhou em um filme –e que adora esse filme– a possibilidade de vê-lo nascer em Cannes. Não parece entender a possibilidade de as pessoas viajarem dividindo passagens em múltiplas prestações, usar Airbnb, dividir apartamento com oito a nove pessoas dormindo no chão. Isso tudo faz parte do fazer cinema, que ele parece não entender.
É absolutamente natural que a equipe de um filme em competição no Festival de Cannes vá prestigiá-lo. Eu já vi isso acontecer com curtas-metragens em Cannes ou em Brasília, quando a equipe vai pagando passagem. E essas pessoas não estão de férias, elas estão em um encontro mundial de cinema. Profissionais de cinema do mundo inteiro se reúnem lá, de técnicos a produtores, atores, diretores, roteiristas, projecionistas… Você encontra todo tipo de pessoa ali.
TIB: O senhor acredita que os nomes selecionados para esta comissão sejam uma espécie de represália às manifestações em Cannes?
KMF: Esse tipo de escolha deve ser estratégica para o audiovisual do país. Deve-se escolher um filme que seja competitivo e que possa representar o melhor da produção brasileira lá fora. Se esse escândalo – porque já é um escândalo – ganhar outras conotações, no sentido de deixar muito claro uma manipulação ou um embargo a Aquarius, em primeiro lugar, preciso que o Brasil veja o filme, que será lançado nas próximas semanas. Preciso que a opinião pública entenda e tire suas próprias conclusões em relação a uma sabotagem ou não.
Mas eu não estou falando que o governo vai fazer qualquer coisa, estou falando "se". Não tenho ainda informações suficientes, exceto a escolha de Marcos Petrucelli para estar nessa comissão.
TIB: O filme acaba de ser selecionado para o festival de Nova York, ganhou prêmios em diversos países. Não seria ridículo receber reconhecimento fora e não aqui?
KMF: É. Mas ridículo também é todo esse processo de impeachment da presidente Dilma Rousseff dentro dos termos em que ele foi executado. Ridícula é a forma como a mídia escolhe não ver, ou não dar, ou não apurar sobre determinados aspectos porque eles são muito constrangedores para a narrativa oficial. Tem muita coisa ridícula acontecendo.
E, francamente, eu estou tão feliz e seguro com Aquarius que acho que o filme deve falar por si só. Muito embora ache importante eu não ficar calado e não deixar que esse tipo de absurdo passe ou que eu ignore esse tipo de absurdo.
TIB: Falando na repercussão internacional, ela aquece os ânimos para o lançamento aqui no Brasil?
KMF: As expectativas são ótimas. Acho que tem uma certa ansiedade de boa parte do público. O filme vem muito embalado, estreou em Cannes e foi divulgado que vai estar no festival de Nova York, sendo que eles fazem uma seleção super restrita dos filmes mais importantes do ano. E essa é a principal porta de entrada para os Estados Unidos.
TIB: E quanto aos outros filmes dessa safra nacional? Acredita que algum possa ser um concorrente perigoso na corrida pelo Oscar?
KMF: Não quero entrar em uma especulação sobre os filmes e sua qualidade. Posso dizer que o Brasil tem feito filmes de alta qualidade, inclusive que têm tido uma projeção comprovada, real e que já está em curso esse ano. São filmes que devem ser inscritos, que possuem carreira internacionais fortes.
Tampouco quero bater no peito e defender Aquarius como o candidato número um. Acho muito brega o cara ficar se apresentando como candidato número um. Quero que o filme fale por si só.
TIB: Seu nome ainda é muito ligado a outro sucesso, O som ao redor, de 2012. O que muda de lá para cá?
KMF: O lançamento vai ser bem maior do que o de O">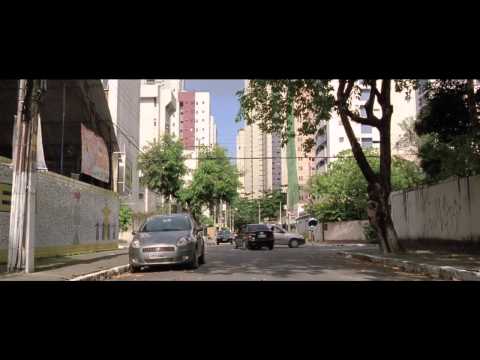 som ao redor, que teve umas dez cópias. A gente vai para 80 a 100 cópias com Aquarius, então vamos poder trabalhar para lançar o filme da melhor maneira possível.
Não é um lançamento caro. A gente tem que trabalhar muito com mídia e a própria energia que o filme tem. A partir do dia 20 de agosto, começam as pré-estreias em várias cidades do Brasil. A primeira exibição pública no país vai ser no Recife.
"Quando você investe na diversidade, a diversidade volta para enriquecer o todo da cultura."
TIB: É legal ver profissionais de cinema, como você, puxando a atenção do grande público para fora do eixo Rio-São Paulo.
KMF: Pelo menos no cinema de Pernambuco isso vem acontecendo há uns quinze anos, mas se fortaleceu muito nos últimos dez. Eu antes acompanhava essa produção como crítico e sempre ficava positivamente espantado com a forma como esses filmes – não só longa-metragem, mas curta-metragem também –, eles iam se desdobrando e iam se destacando.
Não para parecer pessimista, mas eu fico como que sempre esperando que talvez a gente passe por algum tipo de seca criativa que dure três, quatro anos, mas isso não tem acontecido. A cada ano, sempre tem um novo destaque. Ano passado foi o Boi Neon, do Gabriel Mascaro, que ainda, inclusive este ano, já está viajando com Aquarius.
Antes, teve uma série de outros filmes, como Sangue">
Azul, Ventos">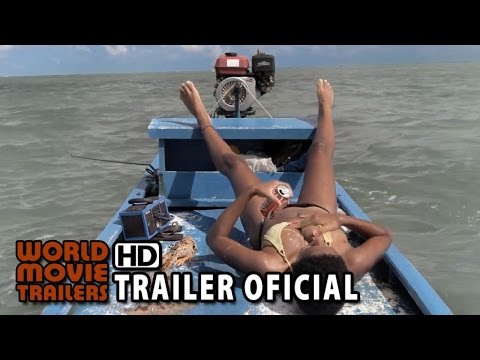 de Agosto, o próprio Som ao redor, Eles">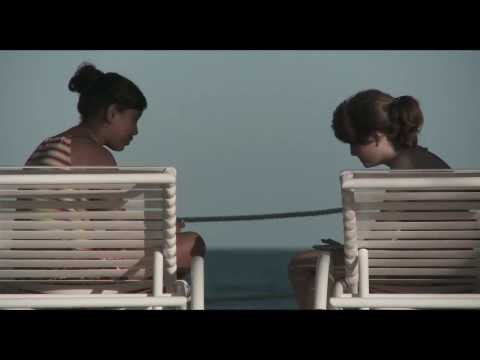 voltam, Permanência">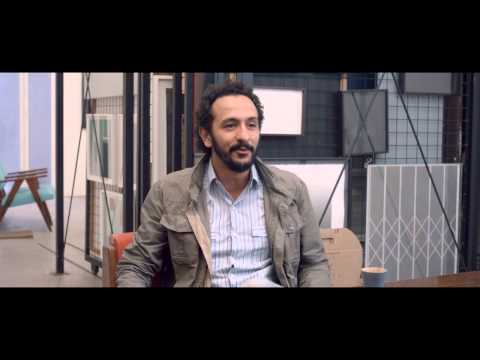 , Amor,">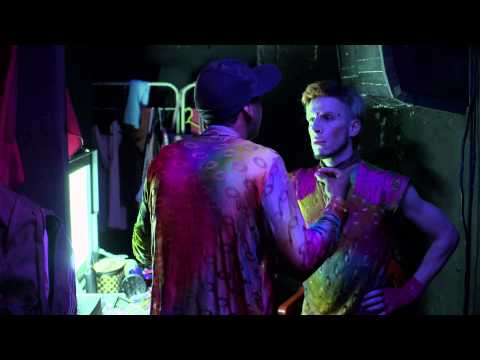 plástico e barulho, de Renata Pinheiro. Então, é um produção que está sempre se desdobrando.
TIB: Não só a origem da produção, mas o estilo das narrativas cinematográficas brasileiras está cada vez mais variado…
KMF: Sim, com muitos filmes autorais. Às vezes, são simplesmente estranhos, mas uma estranheza que é muito boa, que é muito bem-vinda em um momento em que a arte tende a tomar um caminho um pouco industrial.
Tanto que isso é o que mais me chama atenção nessa produção autoral. Muitos filmes, não só no Brasil, mas fora também, são meio que pré-formatados para um determinado gosto ou para satisfazer expectativas que já existiam antes mesmo do filme ser feito. Esses, não.
TIB: Significa que o cinema brasileiro está amadurecendo?
KMF: Amadurecer é uma palavra um pouco delicada. O cinema brasileiro vem sendo o cinema brasileiro há décadas, mas tem dois dados interessantes que aconteceram nos últimos vinte anos. Um é a chegada de uma nova tecnologia que libertou produções antes apenas vistas como regionais. Rio e São Paulo sempre foram o foco da produção cinematográfica por questões técnicas e de mercado.
TIB: E qual a segunda coisa que impulsionou essa abertura?
KMF: A outra coisa é que houve, nos últimos 15 anos, uma divisão mais democrática e justa de fundos e de dinheiro público para que não só os realizadores do Rio e de São Paulo fizessem seus projetos. E, também, uma liberdade muito grande para investir em filmes que não necessariamente seriam, ou teriam uma missão de ser comerciais.
Uma coisa trouxe a outra porque, com a libertação via tecnologia digital, seria muito difícil resistir ou ignorar o estímulo e o apoio a essa produção que não era centralizada no Rio e em São Paulo.
Eu, por exemplo, fiz meu primeiro longa, O som ao redor, como parte de uma cota regional. Talvez, não sei, esse roteiro tivesse sido premiado se não existisse essa cota. Mas ele certamente foi fruto de uma obrigatoriedade de uma comissão escolher projetos da Região Nordeste. E, por eu trabalhar e ser daqui, O som ao redor foi selecionado dessa forma. Então acho que essas duas coisas têm funcionado muito bem, no sentido de dar uma diversidade maior, que pode ser interpretada como um amadurecimento maior do cinema brasileiro.
TIB: Isso repercute em maior variedade de atores, também. Víamos artistas do sudeste interpretando personagens nordestinos, isso vem diminuindo.
KMF: Pois é. Você vê alguém como Irandhir Santos, que está em Aquarius. Está em praticamente todas as cenas da novela das 21h na Globo. Mas eu lembro muito bem quando Daniel Bandeira, um amigo, me falou do filme dele, que terminou sendo Amigos de Risco (2008).
Ele me mostrou um vídeo desse cara que se chamava Irandhir Santos. Ele começou lá atrás, nesse filme. Fez alguns curtas no início da década passada, fez O">
Baixio das Bestas(2007) e construiu uma carreira fantástica. Hoje, é um dos atores mais respeitados no Brasil. Tem feito muitos filmes, fez o Tatuagem">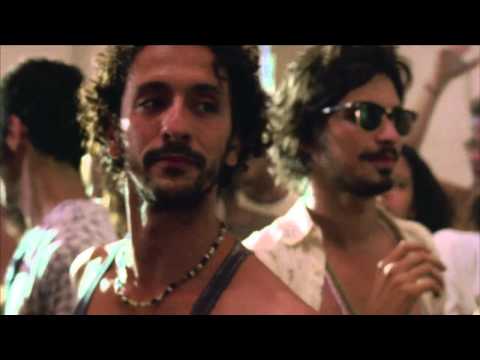 (2013) e está nessa novela que o Brasil inteiro vê, comemora e fica impressionado com o trabalho dele. Então, de fato, quando você investe na diversidade, a diversidade volta para enriquecer o todo da cultura.
"Quando entra em cena você meio que sente uma energia na sala, um "uau" aqui, um "nossa senhora" ali, sabe? Uma coisa que é incrível, é a Sônia Braga."
TIB: Sônia Braga também está sendo muito elogiada por sua atuação em Aquarius. Inclusive será homenageada no festival de Gramado. É mais fácil trabalhar com profissionais do calibre e da experiência dela?
KMF: Eu até agora tive muita sorte nos meus filmes, porque trabalhei com atores que são também pessoas incríveis. Todos eles e todas elas quiseram fazer parte de uma experiência muito positiva. No caso de Sônia, hoje posso dizer que é uma grande amiga.
Eu não a conhecia pessoalmente. Conhecia Sônia Braga, é claro. Ela fazia parte da minha vida como faz parte da sua: um ícone da cultura brasileira e da imagem brasileira. Ela tem essa coisa de ser uma estrela. A gente tem muitas grandes atrizes no Brasil, de todas as faixas etárias, mas Sônia é uma raridade.
TIB: O que a diferencia?
KMF: Além de ser uma grande atriz, ela é também uma grande estrela de cinema, no sentido clássico da coisa. Você pode pensar em Sophia Loren ou em qualquer grande estrela, que a gente lembra do rosto e pensa em cinema. Sônia Braga é uma pessoa assim. E tê-la no meu filme, que é um filme relativamente pequeno, foi uma mistura muito interessante.
Eu gosto desse resultado de você misturar uma história relativamente simples e ter a presença de uma grande estrela que, quando entra em cena, você meio que sente uma energia na sala, um "uau" aqui, um "nossa senhora" ali, sabe? Uma coisa que é incrível, é a Sônia Braga.
TIB: Em Aquarius, ela interpreta uma mulher que não quer deixar seu apartamento, apesar das forças de uma grande empreiteira em tomar o lugar. Grandes construtoras, especulação imobiliária e remoções… O filme se passa em Recife, mas podia ser na cidade sede dos Jogos Olímpicos deste ano, também, não?
KMF: Total. Em Sydney, uma senhora se levantou depois do filme e, com a voz embargada, disse que era como se fosse sobre ela. Porque ela está passando exatamente por isso agora: a família está quase contra ela porque a considera irresponsável e do contra de estar batendo o pé pela casa que ela gosta.
Foi um momento super forte para mim, porque fiz um filme muito baseado em coisas que estou vendo acontecer, em experiências que eu ouvi falar, casas que e vejo desaparecendo onde moro. E, de repente, uma pessoa se materializa depois do filme, do outro lado do mundo e diz que isso também acontece lá e está acontecendo com ela.
TIB: Faz a gente lembrar que não é só no Brasil que acontecem esses absurdos…
KMF: É claro que, por eu ser brasileiro, a tendência é eu achar que, aqui, as coisas são um pouco mais selvagens, que as leis são muito mais flexíveis. Na verdade as leis são como em qualquer lugar do mundo. A gente tem leis como na Suécia, mas elas são muito mais fáceis, para alguém que quer evitá-las, de lidar com a ausência de lei. Então acho que o filme também é um pouco sobre isso, como é possível dar um jeitinho e ajeitar as coisas da melhor maneira para você.
"Nosso protesto foi pacífico, não queimamos nada, não destruímos nada, foi simplesmente uma tomada de posição."
TIB: De quem foi a ideia de levar as placas ao tapete vermelho?
KMF: A ideia surgiu naturalmente. Lembro de muita gente da área de cinema que estava no festival perguntar se a gente faria alguma coisa, e nos pareceu totalmente justo. Muito provavelmente, mesmo que não tivessem sugerido, a gente teria desenvolvido essa mesma ideia. A outra opção, é claro, seria ficar calado, todos nós da equipe.
Por trabalharmos juntos e estarmos juntos muito tempo, você imagina que tenhamos visões muito semelhantes, sob o ponto de vista de como Brasil é e deve ser. A gente acredita que uma sociedade deva ser democrática. Nosso protesto foi pacífico, não queimamos nada, não destruímos nada, foi simplesmente uma tomada de posição.
A ideia era fazer uma colocação em um mês no qual a presidente estava sendo afastada exatamente por oponentes que não foram eleitos pelo povo. E também em uma semana onde o governo interino, que tinha acabado de entrar, extinguiu o Ministério da Cultura, que é um ministério importantíssimo para qualquer país.
TIB: Qual foi sua percepção ao ver o MinC ser extinguido e recriado?
KMF: Como alguém que desliga uma luz do quarto e volta para dizer: "não, é melhor deixar acesa". Isso não é sério, não nos pareceu um bom sinal em relação a uma ideia de como se encara a cultura nesse governo. Quando o ministério foi ressuscitado, temos um ministro que é diplomata de carreira. Mas estamos observando como é que o Calero vai fazer seu trabalho.
TIB: Vocês chegaram a falar com a presidente Dilma Rousseff após se manifestarem em Cannes?
KMF: Quando ela veio aqui no Recife, nós fomos dar um alô. Foi basicamente uma maneira de dizer, seguindo as regras democráticas: "você é a presidenta do Brasil".
(Esta entrevista foi editada para melhor compreensão do leitor.)
Sign up for The Intercept Newsletter here.
The post Kleber Mendonça Filho fala sobre onda reacionária contra Aquarius após sua manifestação em Cannes appeared first on The Intercept.

from The Intercept ift.tt/2aOuoda