Um líder religioso cristão arregimenta uma multidão de sem terra, pequenos criados, vaqueiros crédulos e ingênuas mães de família. Sob sua liderança, os sertanejos erguem uma comunidade de cinco mil casebres no sertão da Bahia ao redor da construção de uma nova igreja. Após batalhas sangrentas, nossa recém instituída República recupera sua soberania territorial numa região de seca e latifúndios improdutivos ao demolir as construções e massacrar o que sobrou dos 20 mil sertanejos que moravam ali.
Pouco mais de um século depois, drama menor por disputa da terra terá como protagonista outro líder religioso cristão. Menor e bastante diferente, quase o inverso daquele – e por isso tão simbólico. Entre os dois líderes carismáticos, as relações que construíram com o Estado e suas promessas às multidões, tão importante quanto pensar nas semelhanças presentes no solo fértil que alimenta seu poder, é concentrar-se nas diferenças.
Pois este pastor coronel usará um pé de cabra para arrombar o portão de um pequeno terreno ocupado por famílias de sem teto, cerca de 30 brasileiros. Estará acompanhado por uma pequena milícia, alguns operários e capitães do mato armados, e terá um caminhão de entulho estacionado na calçada. Ao fim, o líder religioso expulsa as famílias com a ameaça das armas, destrói suas casas e, "sem tocar em ninguém", retoma a posse do território comprado com o "dízimo e a fé do povo", onde pretende construir uma igreja.
Pastor coronel é o possível sucessor do prefeito que mais removeu cariocas

O inquérito que descreve esta cena de remoção surge, após 26 anos ilegalmente subtraído da polícia, na semana que antecede as eleições onde tal pastor coronel materializa-se como o possível sucessor do prefeito que mais criminosamente removeu cariocas moradores de comunidades na história do Rio de Janeiro. Comunidades ou favelas, termo que, aliás, está ligado diretamente à Guerra de Canudos — é pelos soldados retornados da guerra que a primeira favela brasileira, o Morro da Providência, é assim batizada.
A Guerra de Canudos é daqueles episódios que guardam todas as nossas contradições, como um cristal espelhado onde podemos enxergar nosso passado, presente e futuro. Haverá hoje quem diga que Lula é Antonio Conselheiro redivivo ou que este é uma encarnação de Dom Sebastião. O popular coronel Moreira César, o Corta-Pescoço, líder da fracassada terceira expedição, por sua vez poderia ser algo como um proto Capitão Nascimento ou Sérgio Moro, tipo de herói moralizador tão popular por estas plagas. Menos arriscado, no entanto, é afirmar que a brutalidade da guerra empreendida por tropas do Estado atirando a esmo nas casas pelas ruelas de Canudos é a mesma encontrada nas excursões">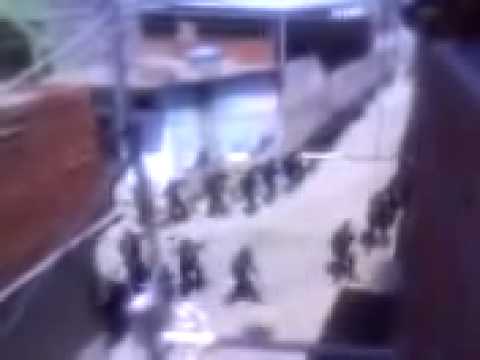 do BOPE em favelas brasileiras ou na missão">
do Exército Brasileiro no Haiti.
O ricochetear das balas que ouvimos é o da mesma guerra.
Apesar de tão presente entre nós, Canudos hoje vive sob uma área inundada e suas ruínas apenas aparecem em períodos de estiagem. Outro monumento entretanto sobrevive não submerso. Acaba de sair, pela Editora Ubu, fundada pelas editoras que fizeram da Cosac Naify referência em qualidade de catálogo e design, a mais completa edição já publicada de "Os Sertões", de Euclides da Cunha, com extensa fortuna crítica, fotos, reproduções de manuscritos e organização de Walnice Nogueira Galvão.
O livro começa narrando o Brasil em dimensões cosmogônicas, como se mapeasse as condições geológicas, históricas e antropológicas do país visto do espaço — talvez a um alienígena ou historiador do futuro para quem esta terra já não mais existisse, tragada pelo destino anunciado na tragédia do terço final do volume. É um dos maiores livros já escritos em qualquer língua — e especialmente por causa de suas contradições. Seu autor é um republicano e militarista convicto que termina sem conseguir descrever a chacina da vitória que deveria comemorar.
Ler os relatos das batalhas em Canudos é como abrir a janela de casa hoje em tantos bairros brasileiros: o ricochetear das balas que ouvimos é o da mesma guerra. A de pobres contra pobres matando-se numa falsa oposição para defender os interesses de quem age para que continuem pobres.
The post Marcelo Crivella no terreno da Universal é um Antonio Conselheiro ao contrário appeared first on The Intercept.

from The Intercept ift.tt/2ezcCgr