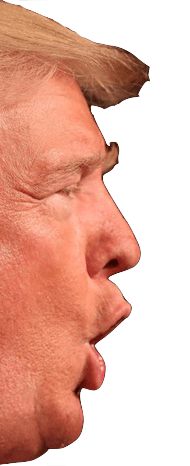 A Facebook Live Event
Thursday, Feb 23 at 6pm PT / 9pm ET
 Get the non-fake info, then join the conversation with investigative reporter Greg Palast.
Palast says,
"It's no joke—and it's far more sinister than a mere "lie."
"The US press has done a good job exposing President Trump's looney-toons claim that millions of votes were cast against him.
"But what's missing is what's behind Trump's claim — and it's not just his cranky, whining ego looking to erase the embarrassment of losing the popular vote.

"We are witnessing the crafting of a systematic plan to steal the 2018 midterm election."
And that's not all:
Did anyone notice that in the middle of Trump's psycho-drama of a press conference, he said, "…I want to thank Paul Singer for being here and coming up to the Oval Office."
Those are the most dangerous words Trump has uttered since Inauguration Day.
Get the facts (and watch the cartoon!) during this special Facebook Live event.
And Palast lets you in on the follow-up to his Rolling Stone investigation. He's digging, and the worms are crawling up the shovel. And we'll talk about how YOU can take part in the investigation.
PASS ON THIS NOTICE. We have a lot to talk about, and a lot to expose.
---
Greg Palast (Rolling Stone, Guardian, BBC) is the author of The New York Times bestsellers, The Best Democracy Money Can Buy and Billionaires & Ballot Bandits, now out as major motion non-fiction movie.
Rent or buy the film from Amazon Vimeo.
Support The Palast Investigative Fund and keep our work alive.
Or support us by shopping with Amazon Smile.
AmazonSmile will donate 0.5% of your purchases to the Sustainable Markets Foundation for the benefit of The Palast Investigative Fund and you get a tax-deduction!More info.
The post Millions of fraudulent voters, my a**!
Palast follows The Donald's money appeared first on Greg Palast.
via Greg Palast bit.ly/2mnBbO0