Quando a jovem argentina Lucía Pérez, de 16 anos, foi estuprada, empalada e brutalmente assassinada, no último no dia 8 de outubro, sua dor reverberou pela América Latina. Em uma organização sem precedentes, manifestações foram levantadas de forma sincronizada em diferentes países. As mulheres latino-americanas foram às ruas contra a violência de gênero.
O movimento Ni Una a Menos, que surgiu na Argentina em 2015, ganhou nova força este ano após o crime que ceifou a vida de Pérez. No domingo, dia 23, manifestantes tomaram as ruas de São Paulo. Três dias depois , o movimento chegou ao Rio de Janeiro. Atos também foram feitos em outros países da América Latina, como México, Chile, Guatemala, Bolívia e Uruguai.

Não é de se surpreender que isso aconteça especificamente na América Latina. De acordo com a ONU Mulheres, dos 25 países com mais altas taxas de feminicídio do mundo, 14 estão na América Latina e no Caribe. A cada 36 horas uma mulher morre vítima de feminicídio na Argentina. No Brasil, a cada duas horas uma mulher é morta, o que nos coloca na quinta posição do ranking global. Já era tempo de gritar "basta" a esses crimes.
Assista a nosso vídeo acima ou em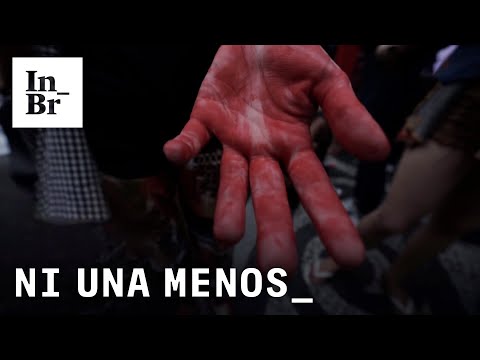 " target="_blank">nosso canal no YouTube.
The post Mulheres latino-americanas vão às ruas, juntas, contra o feminicídio appeared first on The Intercept.

from The Intercept ift.tt/2f7ZG3g