Costuma-se dizer que há dois Brasis em um. Em 1974, o economista Edmar Bach cunhou o termo Belíndia – uma Bélgica (pequena e rica) cercada por uma Índia (grande e pobre) por todos os lados. A imagem ilustra a profunda desigualdade social do país. De lá para cá, as coisas mudaram um pouco, mas o Brasil continua vergonhosamente desigual.
Há também o Brasil do passado e o Brasil do futuro. Curiosamente, são os arquitetos da Ponte para o Futuro os representantes do passado. Eles seguem empenhados em resolver os problemas econômicos da Belíndia cortando verbas e direitos da Índia e mantendo os privilégios da Bélgica. Os belgas tropicais se encontram em suntuosos jantares para decidir o futuro dos indianos brasileiros.
Nas últimas semanas, muitos fatos confirmam essa direção.Temos a proposta do congelamento em investimentos no serviço público e, ao mesmo tempo, um reajuste salarial para o Poder Judiciário e a Polícia Federal. Isso para não falar da decisão do STF de autorizar o desconto nos salários servidores públicos em greve, ou dos menores de idade no Tocantins que foram  ilegalmente algemados e presos por protestarem por mais investimentos na educação.
Estudantes secundaristas de todo o país ocupam hoje 1.177 escolas contra a reforma do ensino médio e a PEC 241  – que congela os investimentos por 20 anos, inclusive na educação. Mas, inacreditavelmente, essa não é a principal pauta da imprensa brasileira atualmente.
Duas declarações bastante simbólicas do Brasil do passado e do futuro me chamaram a atenção essa semana. Alexandre Garcia, 76 anos, comentarista da Globo, do Estadão e ex-porta-voz do regime militar, desancou os estudantes que protestam contra a reforma escolar e lembrou com emoção dos anos de chumbo. Sua fala também é bastante representativa do desdém com que a mídia tem tratado os estudantes que protestam pela melhora do ensino.
Ana Julia, 16 anos, estudante secundarista, deu uma
target="_blank">aula de cidadania e política para deputados paranaenses na tribuna da Assembleia Legislativa do Paraná. Com a voz embargada e vestindo o uniforme do colégio, a garota contrariou quem esperava uma fala infantil, cheia de clichês revolucionários e sensos comuns. O vídeo do seu discurso viralizou nas redes sociais e conseguiu finalmente colocar as ocupações em destaque no noticiário.
Para cada afirmação insana da coluna de Garcia, publicada na Rádio Metrópole na última quarta-feira, é possível responder com um trecho do discurso de Ana Julia. Vejamos alguns diálogos possíveis:
Ao contrário do que Garcia afirmou com convicção, os estudantes querem, sim, uma reforma no ensino médio.
Alexandre Garcia: "Gente, estudantes do ensino médio estão contra a reforma do ensino médio. Ou seja, eles estão satisfeitos com os resultados medíocres do ensino médio brasileiro."
Ana Júlia:"A gente sabe que a gente precisa de uma reforma do ensino médio. Não só no ensino médio como no sistema educacional como um todo. A reforma da educação é prioritária, só que a gente precisa de uma reforma que tenha sido debatida. Uma reforma que tenha sido conversada. Uma reforma que precisa ser feita pelos profissionais da área de educação. É essa reforma que a gente precisa. A medida provisória tem, sim, seus lados positivos. Só que ela tem muitas falhas. Se colocarmos ela com essas falhas, a gente vai estar fadado ao fracasso. O Brasil estará fadado ao fracasso."
Diferente do que prega Garcia, Ana Julia e seus colegas não estão satisfeitos com a mediocridade do ensino atual e brigam exatamente contra isso. A estudante ressalta o problema do analfabetismo funcional, que impede que os jovens ouçam Alexandre Garcia com senso crítico, por exemplo.
Alexandre Garcia: "Jovens se satisfazendo com a mediocridade é uma coisa incrível. Aí fazem ocupação de escola, não tem aula, deve ser por masoquismo, para aprenderem ainda menos. Essa proposta vem lá do governo Dilma e é necessária para o país".
Ana Júlia: "Somos um movimento que se preocupa com as gerações futuras. Um movimento que se preocupa com a sociedade, se preocupa com o futuro do país. Que futuro o Brasil vai ter se não nos preocuparmos com uma geração de pessoas que vão desenvolver senso crítico? De pessoas que têm que ter um senso crítico político. De pessoas que não podem simplesmente ler um negócio e simplesmente acreditar naquilo. A gente tem que saber o que está lendo. Nós temos que ser contra o analfabetismo funcional que é um grande problema do Brasil hoje. E é por isso que nós estamos aqui. É por isso que nós ocupamos as nossas escolas. É por isso que a gente levanta a bandeira da educação. É por isso que a gente é contra a medida provisória."
Malandramente, o jornalista nada inocente associa a tragédia às ocupações. A tentativa de transformar os estudantes que protestam por melhor educação em vagabundos drogados é vergonhosa.
Alexandre Garcia: Agora acontece até um assassinato numa escola em Curitiba. Um assassinato à faca. Quer dizer, tem estudante entrando na ocupação levando arma. E estavam lá os dois mortos [Nota: apenas um foi morto] envolvidos com droga também. Um com 16 anos e o autor com 17 anos. Tudo por uma manifestação pelo ensino. Que futuro, hein!
Ana Júlia: Nós que ocupamos as escolas não somos vagabundos como dizem aqui, como a sociedade lá fora diz. Nós estamos lá por ideais. Nós lutamos por eles. Nós acreditamos neles. Eu convido vocês a irem nas ocupações para ver o nosso desgaste psicológico. Para ver que não é fácil estar lá e que a gente vai continuar lutando. A gente vai continuar lutando porque a gente acredita nisso. A gente vai continuar lutando porque está em busca de conhecimento e não vai parar de ir atrás do conhecimento.
Alexandre Garcia: Um último registro: a morte do capitão do Tri no México, Carlos Alberto. Foi a melhor equipe que o Brasil já teve e marcou o início do entusiasmo que empurrou o Brasil para 3 anos de crescimento médio de 11,2% ao ano – crescimento chinês – com o entusiasmo de todos. Inclusive eu, estudante na época, como todo mundo, tinha no carro o plástico: 'ame-o ou deixe-o', que era um recado para os terroristas, entre os quais estava a Dona Dilma."
Ana Júlia: O movimento estudantil nos trouxe um conhecimento muito maior sobre política e cidadania do que durante todo o tempo em que ficamos sentados e enfileirados em aulas padrões. Apesar de toda essa ridicularização, essa desmoralização. Apesar de sermos ofendidos. Apesar dos problemas que vamos enfrentar, a gente ainda consegue ter a presença da felicidade, porque nós deixamos de ser meros adolescente e nos tornamos cidadãos comprometidos com o desenvolvimento da educação."
Não bastou usar a morte de um estudante para tentar deslegitimar o protestos dos estudantes. Garcia deu um jeitinho também de usar o falecimento de Carlos Alberto Torres como escada para enaltecer a ditadura militar – da qual participou entusiasticamente, sempre muito próximo dos ditadores. Aproveitou também para enaltecer o "crescimento chinês" da Belíndia durante o regime militar e chamar de terrorista quem lutou contra o regime assassino, como fez a estudante Dilma. O colunista vai além e se vangloria de ter apoiado a ditadura quando estudante ao carregar em seu carro o lema "Brasil, ame-o ou deixe-o". A ">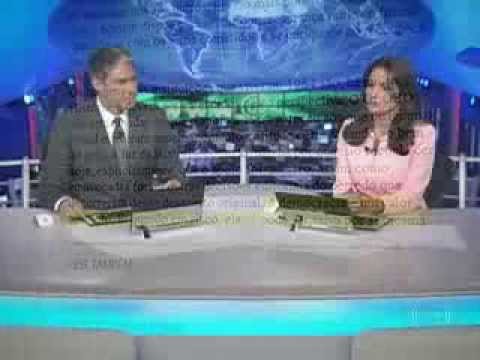 Globo já pediu desculpas por ter apoiado a ditadura, mas ainda conta com funcionários que insistem em dourar esse trágico período do país.
Enquanto nosso futuro não engole a Ponte para o Futuro, nosso passado está louco para reviver 64. Mas Ana Júlia e sua geração não estão para brincadeira. Estão para a luta!
The post O passado e o futuro da Belíndia appeared first on The Intercept.

from The Intercept ift.tt/2eaCgaP