The appointment of Lt. Gen. H.R. McMaster as President Trump's national security adviser has been widely praised as good news—a move towards a more sensible and less ideological White House. Indeed, McMaster is a big improvement on his predecessor, Gen. Michael Flynn, who lasted all of 24 days. Flynn embraced partisan rabble-rousing on the campaign trail. McMaster seems to embody the old-school political neutrality of the professional officer class. Flynn once described Islam as a "cancer" and trafficked in the rhetoric of interreligious war. McMaster led a counter-insurgency operation in Tal Afar, Iraq, which is now used as a textbook case for how to win over hearts and minds. Flynn accepted tens of thousands of dollars from Russia Today, and broke bread with Vladimir Putin. McMaster has argued that the U.S. needs to upgrade its tank units to prepare for a possible land war over Ukraine.
But McMaster's promotion—from an Army war-fighting think tank to head of the National Security Council—also illustrates a deeper problem facing the current administration. Donald Trump is having a hard time attracting experienced talent to serve in his administration. His first publicized choice for national security adviser, Vice Adm. Robert Harward, turned the job down, citing "financial and family issues."
McMaster, for all his military achievements, will enter the White House as the greenest national security adviser in recent memory. He has spent his entire career in the Army, earning a commission to second lieutenant at West Point and serving with distinction in the two Gulf wars, as a captain and then a colonel. He is best known for successfully leading the 2005 counterinsurgency operations in Tal Afar, a city of 250,000, and commanding the 140-soldier Eagle Troop, part of the 2nd Armored Cavalry Regiment during a 1991 tank battle. Both cases pioneered tactics that are studied by the U.S. military to this day; neither approaches the political complexity of the task that McMaster faces now.
What McMaster has not done, unlike every national security adviser from the Nixon presidency up until Trump, is hold a high-level diplomatic or White House job. Some have compared McMaster to Colin Powell, who was 49 years old when President Reagan tapped him to lead the NSC in 1987. Like Powell, McMaster is an active-duty three-star general tasked with getting NSC past a period of heightened scrutiny and crisis. But Powell had White House experience, having served as deputy to his predecessor, Frank Carlucci. In 1997, McMaster wrote a book about the policy failures that led to the U.S. defeat in Vietnam. The New York Times and others have cited the book as evidence that McMaster "is not afraid to find fault with presidents and other senior officials." "He will speak truth to power and be very direct," said Frederick Wellman of ScoutComms, a company that serves military families, who has worked with McMaster on veterans' issues. Fred Kaplan and others have suggested that McMaster's career suffered due to his devotion to counterinsurgency doctrine; the Army twice passed him over for promotion to general.
During a normal presidency, McMaster's resume might provoke some concern. Under Trump, it's far from the most egregious case of the White House straying far afield to fill its bench. Steve Bannon, Trump's closest and most powerful advisor, has a regular seat on the NSC's Principals Committee despite having no qualifications outside of a stretch of service in the Navy more than 30 years ago. Trump has suggested that his son-in-law, Jared Kushner, might be the right person "to broker a Middle East peace deal."
Among the reasons that Trump is turning to amateurs and political lackeys to fill senior posts is that many of the professionals are keeping him at arm's length. Elliott Abrams, who served in senior White House roles under two Republican presidents, was reportedly disqualified from being deputy secretary of state under Rex Tillerson because he criticized Trump during the campaign. "He [Trump] asked me if I was interested in anything," said Robert Gates, another old hand, in">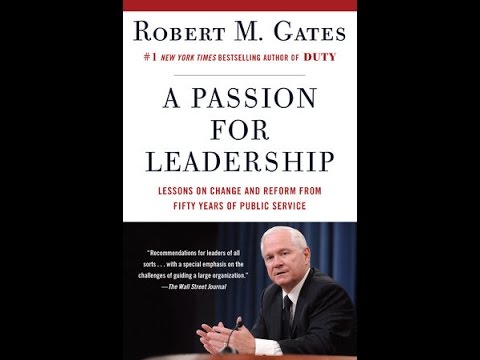 an interview at the National Archives. "I said I'm done building my resume."
Trump has repeatedly met with retired Army General and former CIA Director David Petreaus, one of McMaster's mentors. It is unclear whether it was Petreaus or Trump who ended Petreaus's candidacy for national security adviser. "I know there are some people who Trump has reached out to for positions that he wanted to fill who respectfully said no," said Alex Ward, associated director of the Scowcroft Center at the Atlantic Council. "It's no secret that Trump hasn't always gotten the people he wanted."
The post Will H.R. McMaster, a Political Novice, Survive the White House Shark Tank? appeared first on The Intercept.

from The Intercept bit.ly/2mdkm9a